MIAMI LIGHTHOUSE CELEBRATES 90TH ANNIVERSARY AT THE HISTORIC BILTMORE HOTEL
A celebratory evening beginning with fireworks and a champagne toast, followed by an elegant five-course dinner with wine provided by El Carajo and cocktails by Bacardi was enjoyed by 350 generous supporters on Saturday, January 25th. The Presenting Sponsor was Northern Trust and the Platinum Signature Sponsor was FP&L. Co-chairs of the celebration were Scott and Karla Richey and Walter and Terri Shikany. The silent auction committee was chaired by Lourdes Collett. Instructors and students from the Miami Lighthouse's nationally-recognized Music Program performed throughout the evening.
The event, commemorating Miami Lighthouse's 90th year, highlighted the organization's founders Dolly Gamble, the Miami Lions and Rotary Clubs, and Shutts and Bowen, the law firm that drew up Miami Lighthouse's Articles of Incorporation. Elite "Lighthouse Keepers" and "90th Anniversary Jubilarians" donors were also recognized. A new matching challenge "Light the Way" to raise capital funds for expansion of the Miami Lighthouse Learning Center for ChildrenTM was announced. For more information on this challenge contact CEO Virginia Jacko at 305-856-4176.
Corporate sponsors included Florida Blue, Comcast, Walgreens, Perry Ellis International, Miami Herald, Miami Kids Magazine, and Royal Caribbean Cruises. Laurie Jennings served as Mistress of Ceremonies, and the keynote speaker was Miami-Dade County Public Schools Superintendent Alberto Carvalho.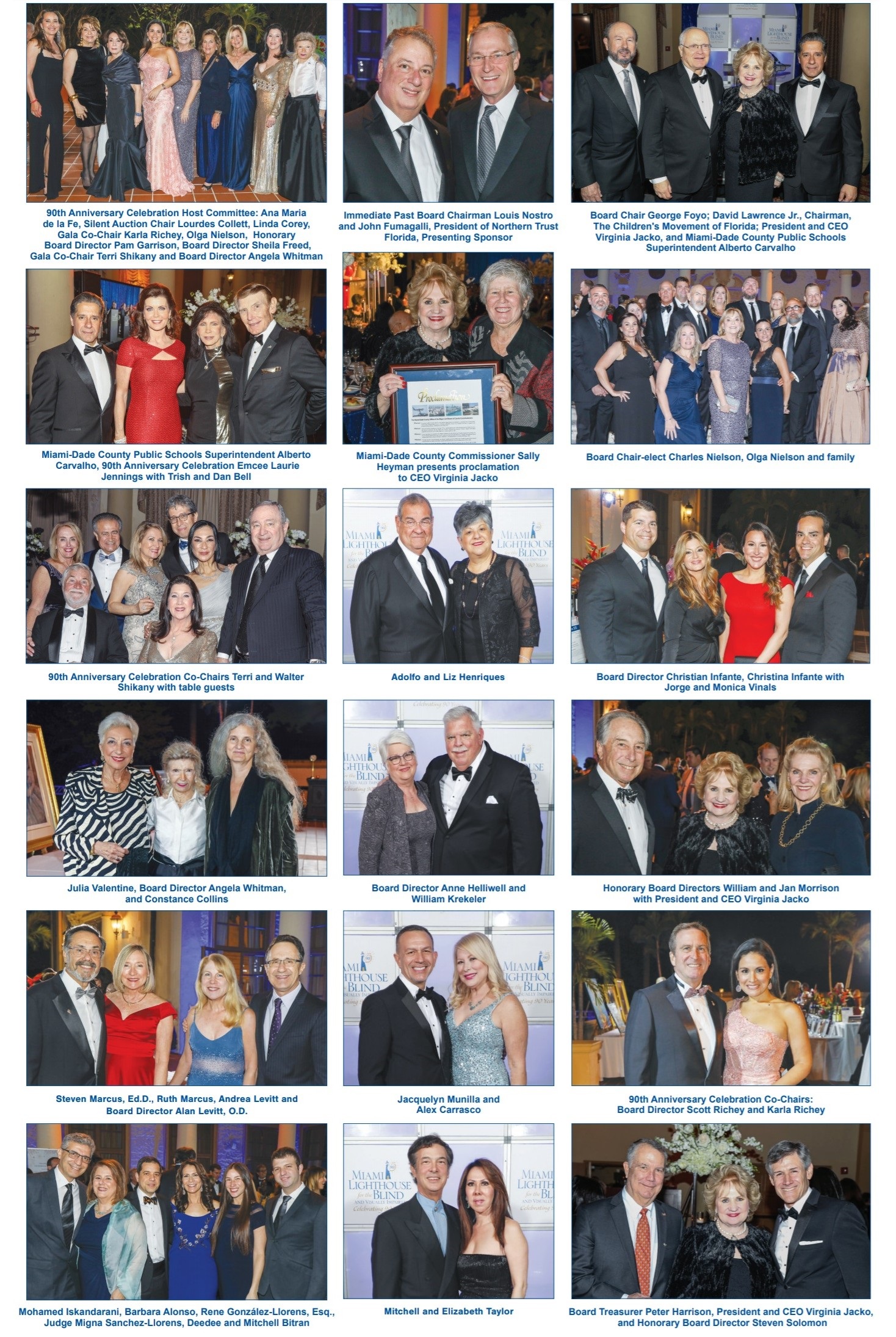 For more photos of from our 90th Anniversary Celebration, please visit our Facebook page.