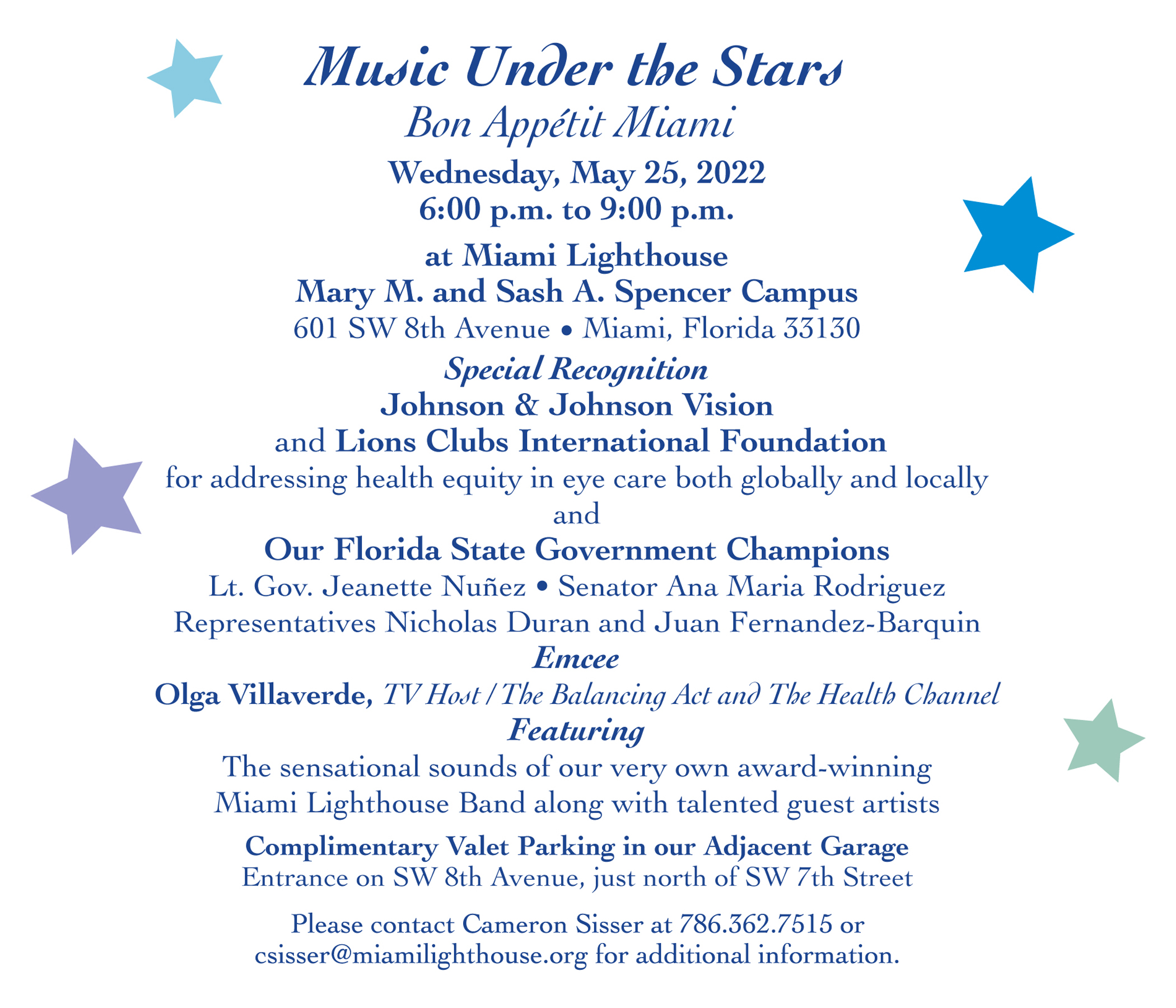 This year's event will feature sensational sounds by our very own award-winning Miami Lighthouse Band and will be emceed by Olga Villaverde, TV Host of The Health Channel and The Balancing Act. Recognition will be given to Johnson & Johnson Vision and Lions Clubs International Foundation for addressing health equity in eye care both globally and locally and to our Florida State Government Champions.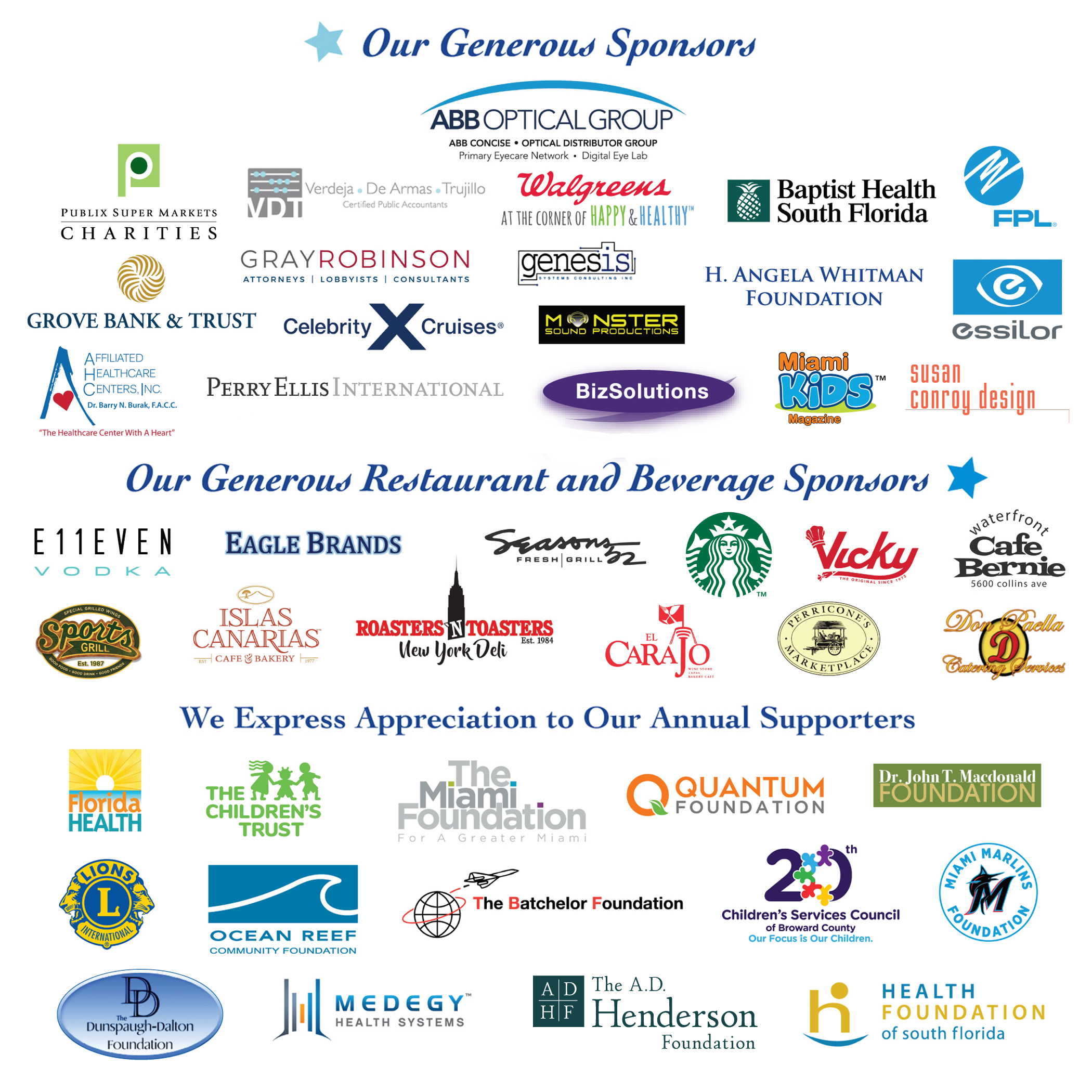 Our generous sponsors include ABB Optical Group, Publix Super Markets Charities, FP&L, Walgreens, Baptist Health South Florida, Celebrity Cruises, Verdeja, De Armas & Trujillo, LLP, Grove Bank & Trust, H. Angela Whitman Foundation, Genesis Systems Consulting, GrayRobinson, Monster Sound Productions, SFM Services, Inc., Biz Solutions, Susan Conroy Design, Perry Ellis International, Miami Kids Magazine, Affiliated Healthcare Centers, Inc., and more.
Our fabulous restaurant and beverage sponsors include Perricone's, Don Paella, Season's 52, Roaster's and Toaster's, Sport's Grill, El Carajo, Vicky Bakery, Islas Canarias, Cafe Bernie, E11even Vodka, Eagle Brands and more.