Lighthouse Learning Center for Children™ and Dedication of the Mary M. and Sash A. Spencer Campus
Grand Opening of the Lighthouse Learning Center for Children™ and Dedication of the Mary M. and Sash A. Spencer Campus
Learning Center Construction
Week of July 31, 2017
Week of July 24, 2017
Week of July 17, 2017
Week of July 10, 2017
Week of July 3, 2017
Week of June 26, 2017
Week of June 19, 2017
Week of June 12, 2017
Week of June 5, 2017
Week of May 29, 2017
Week of May 22, 2017
Week of May 15, 2017
Week of May 8, 2017
Week of May 1, 2017
Week of April 24, 2017
Week of April 17, 2017
Week of April 10, 2017
Week of April 3, 2017
Week of March 27, 2017
Week of March 20, 2017
Week of March 13, 2017
Week of March 6, 2017
Week of February 27, 2017
Week of February 20, 2017
Week of February 13, 2017
Week of February 6, 2017
Week of January 30, 2017
Week of January 23, 2017
Week of January 16, 2017
Week of January 9, 2017
Week of January 2, 2017
Week of December 26, 2016
Week of December 19, 2016
Week of December 12, 2016
Week of December 9, 2016
Week of December 2, 2016
Week of November 28, 2016
Week of November 21, 2016
Week of November 14, 2016
Week of November 7, 2016
Week of October 31, 2016
Week of October 24, 2016
Week of October 17, 2016
Week of October 10, 2016
Week of October 3, 2016 - Preparing to Pour The Foundation
Week of September 26, 2016 - Laying Down Footings and Concrete
Week of September 19, 2016 - Preparing forms for footings
Week of September 12, 2016 - Existing building pre-construction preparation
Week of September 5, 2016 - Pre-construction site preparation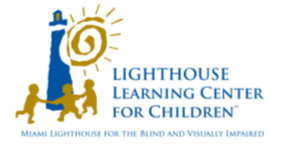 MIAMI LIGHTHOUSE FOR THE BLIND AND VISUALLY IMPAIRED BREAKS GROUND ON NEW LEARNING CENTER FOR CHILDREN
Miami Lighthouse for the Blind broke ground on a new addition to its growing campus ─ the 72,000-square-foot Lighthouse Learning Center for Children™ ─ during a ceremony held on Wednesday, August 3, 2016. The groundbreaking ceremony was held in collaboration with leading design and building professionals Wolfberg Alvarez & Partners and Munilla Construction Management. The Lighthouse Learning Center for Children™ is being designed and constructed as a safe, child-oriented environment with a wide array of tactile experiences through which toddlers and young children can learn about the world around them in an engaging and fun way. Elected officials, civic leaders and education professionals participated in the groundbreaking ceremony, along with Miami Lighthouse Board Directors and other supporters of Miami Lighthouse.
In addition to housing innovative intervention programs for youngsters from birth through four years old, the Lighthouse Learning Center for Children™ will provide the community with a first-of-its-kind pre-kindergarten program. Blind and visually impaired children from communities throughout Miami-Dade will attend alongside sighted classmates from the surrounding neighborhood. Miami Lighthouse is introducing this unique initiative, in partnership with Miami-Dade County Public Schools and the Early Learning Coalition, to more easily transition blind and visually impaired students to our public schools.
Established by Dolly Gamble under the inspiration of Helen Keller with the help of the Miami Lions and Miami Rotary Clubs, Miami Lighthouse is the oldest and largest private agency in Florida assisting persons of all ages who are blind and visually impaired. In 1935, the Miami Lions purchased a small bungalow house at 601 SW 8th Avenue, which was the foundation for expansion to our current state-of-the-art 55,000 square-foot facility. The Miami Lions Club and its Foundation continue to help Miami Lighthouse today and have contributed to this new expansion. The new facility was made possible by private donations in response to a challenge grant from a local philanthropist.

Receive a free website consultation for accessibility compliance today

Website Auditing



Find out how thousands of Florida schoolchildren receive free comprehensive eye exams and prescription eyeglasses each year

Florida Heiken Program


"Thank you from the bottom of my heart for the beautiful work that you do with my son Erick. May God bless him."
- Greila


"Miami Lighthouse for the Blind has changed the lives of my family and our daughter. Without your support and constant encouragement, raising an infant who is visually impaired would be overwhelming, scary and clouded with sadness. Instead, our family feels privileged to be able to be
a part of this incredible organization, thanks to our daughter. She is currently enrolled at the school
and has participated in the infant programs - the effort and individual attention you provide to the families and students goes beyond an individual
job description and salary - the drive comes solely from their passion to service those who are often overlooked in our society. I cannot thank you
enough for your dedication."
- Lisa Jess