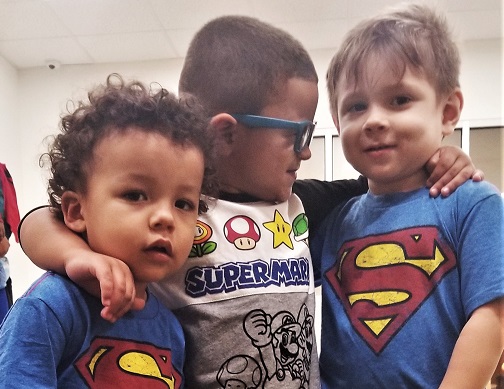 The Parent Advisory Committee and Miami Lighthouse have together created a new Family Security Fund. Anyone in our community can contribute to this fund, which will offer support to our families financially impacted by the pandemic. If one Miami Lighthouse family is hurting, we all feel it. The closeness of our community is what distinguishes the Miami Lighthouse.
A number of our families are experiencing food or shelter insecurity as a result of the COVID-19 crisis. Miami Lighthouse has been spending on average around $3,500 a week for dozens in our community to have two meals per day. Many of our families, 87% of whom reside in zip codes defined as poverty zones, have been financially impacted by the pandemic and are experiencing food and/or shelter insecurity, as well as job loss, as a result.
Centner Family Matching Challenge to Help Our Families
Since it was announced in our 2020 fall newsletter, you, our generous donors, quickly met the Dr. Herman Centner Matching Challenge for Family Security, which was created by David and Leila Centner in honor of David's father. Your gifts to this fund are earmarked for families of children in our Lighthouse Learning Center, many of whom continue to struggle to make ends meet. Due to the uncertainty created by the coronavirus pandemic, our families are still in need of your support and we thank you for your continued kindness.