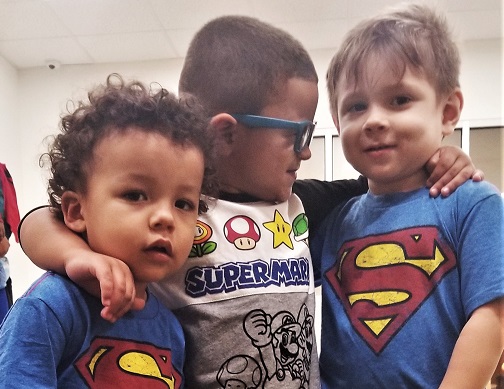 The Parent Advisory Committee and Miami Lighthouse have together created a new Family Security Fund. Anyone in our community can contribute to this fund, which will offer support to our families financially impacted by the pandemic. If one Miami Lighthouse family is hurting, we all feel it. The closeness of our community is what distinguishes the Miami Lighthouse.
A number of our families are experiencing food or shelter insecurity as a result of the COVID-19 crisis. Miami Lighthouse has been spending on average around $3,500 a week for dozens in our community to have two meals per day. Many of our families, 87% of whom reside in zip codes defined as poverty zones, have been financially impacted by the pandemic and are experiencing food and/or shelter insecurity, as well as job loss, as a result.
Centner Family Matching Challenge to Help Our Families
In honor of David's father, Mr. and Mrs. David Centner have created the Dr. Herman Centner Matching Challenge for Family Security. The Challenge will match dollar for dollar contributions to Miami Lighthouse up to $25,000. Gifts made to this fund will be earmarked for families of children in our Lighthouse Learning Center who are struggling to make ends meet during this difficult time.
Tax-deductible donations can be given to the Family Security Fund by clicking the donate now button above and in the description box enter "Family Security Fund". If, happily, at the end of this crisis, there are funds not used, they will be added to our "Light the Way" campaign.