Hurricane Irma ravaged South Florida and in its path left many without power. Imagine being blind and living alone during a natural disaster. Miami Lighthouse for the Blind opened its doors to many of our blind and visually impaired seniors who had no food, power or air-conditioning. In the wake of Hurricane Irma Miami Lighthouse became a sanctuary for the blind. We are committed to helping our blind seniors get back on their feet. Please donate now to help provide for our blind seniors in need.

Congresswoman Ileana Ros-Lehtinen congratulates Miami Lighthouse for our new Lighthouse Learning Center for Children™ on the floor of the United States House of Representatives.
Click here to watch the video of her appearance.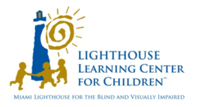 "Two Million Dollar Four-Year Challenge" to sustain the Lighthouse Learning Center for Children™ announced at Grand Opening.
Miami Lighthouse has launched a new learning center for visually impaired children from birth through pre-kindergarten. Watch the video below about the new 72,000-square-foot Lighthouse Learning Center for Children™ and how you can help sustain this one-of-a-kind Center.
It's Possible to See Without Sight™
---
Upcoming Events
Join us on Wednesday, February 14th from 11:30 a.m. to 1 p.m. as we celebrate Valentine's Day at the Annual McCrea Family Volunteer Luncheon sponsored by David B. McCrea at Miami Lighthouse.
Join the Miami eye care community at "Music Under The Stars: Bon Appétit Miami" on Wednesday, May 16th at Miami Lighthouse to celebrate over 25 years of free eye examinations for more than 111,000 children in need who failed their school vision screening but had no resources for eye care.
---
Miami Lighthouse Band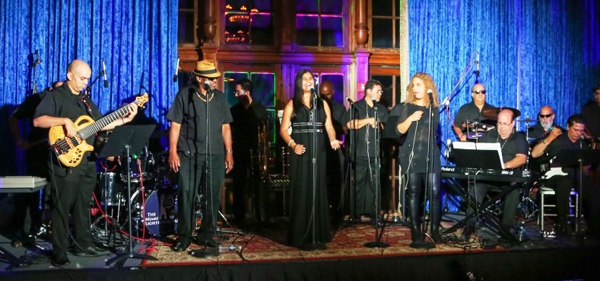 The Miami Lighthouse band or smaller ensembles are available to perform for public and private engagements in the community including weddings, bar mitzvahs, business, government and charity events at reasonable fees. To hear a sample of our musicians performing click here, and to learn more about our Miami Lighthouse band and musicians click here.
---
In the News
HOW VIRGINIA JACKO WENT FROM STUDENT TO CEO OF MIAMI LIGHTHOUSE
Click here Indulge Magazine's feature article in The Mover's section on Miami Lighthouse's visionary leader Virginia A. Jacko.
Miami Lighthouse was named "Best of Miami" Charity 2017 by Miami New Times
According to WalletHub, its researchers found a distinct lack of volunteerism and car-ing for the vulnerable, suggesting Miamians are perhaps a bit self-centered. But it's never too late to change that perception, and there's no better place to begin than at Miami Lighthouse for the Blind, one of the city's oldest charitable organizations serving the visually impaired. Click here to read more about it.
Congratulations to the Lighthouse Learning Center for Children™ Pre-K graduates, Class of 2017!
Proud parents and teachers looked on as six adorable four-year olds, both sighted and visually impaired, paraded into the classroom to receive their Certificate of Achievement. Wearing caps and gowns for the big event, they were welcomed by Virginia Jacko, Miami Lighthouse President & CEO. Click here to read more about it.
MIAMI LIGHTHOUSE RATED AMONG TOP 1% OF U.S. CHARITIES BY NATIONAL EVALUATOR CHARITY NAVIGATOR
Miami Lighthouse has received nine consecutive 4-star ratings from the national evaluator Charity Navigator placing us in the top 1% of nonprofits in the nation. Among the approximately 8,000 charities evaluated, only 39 nonprofits are in the top 1%. There currently is no other nonprofit in Miami-Dade with this coveted distinction. Click here to read the full press release and you can find our rating on Charity Navigator here.
---
Miami Lighthouse offers website accessibility audits to private and public entities. We recommend solutions for making website content accessible for all users of assistive technologies. Click here to read "Give Visually Impaired Better Internet Access" an op-ed piece by Virginia Jacko in the Miami Herald. Click here to read "Let's Give the Blind Better Access to Online Learning" by Virginia Jacko, an article in the Chronicle of Higher Education. To learn more about Website and Electronic Information Accessibility Consulting Services offered by Miami Lighthouse click here.


State of Vision
Sales of the "State of Vision" license plate support services to blind and visually impaired people. Miami Lighthouse is the recipient of a portion of the proceeds from the sale of this license plate. The cost is $25.00 in addition to the regular registration fee.


STAR Summer Camp Children Testimonials

STAR is really cool. I like it because I get to be
with all my friends and learn a lot during summer,
from typing to art to music.
- Marino, age 12


STAR is fun because we get to read a lot, go on lots of field trips, use the computers and learn programs like PowerPoint. I make a lot of friends here and get to learn things with them. It's a lot better than staying at home watching TV during the summer!
- Madisleny, age 11


We learn a lot and have fun activities in STAR. The large print books I get have helped me a lot in school, and I like learning with a lot of friends that
I've made here during my second year in STAR at Miami Lighthouse.
- Taknighis, age 12